Empress Menen and Princesses of Ethiopia in the early 1930's - photo by: Solomon Kibriye
---
Often times in society, when we tell the stories of great leaders and monarchs we exalt and exemplify the roles of our patriarchs and neglect to highlight the contributions made by our matriarchs.
Women's Day is a chance to take a step back and acknowledge the work that was put in by our female leaders so that we can enjoy and expand our freedoms. In Ethiopia the roles our matriarchal figures have played throughout history have been pivotal in the country's development and serve as a source of pride. One special lady who embraced all the ideals of Woman's Day without compromise was Empress Menen Asfaw, the Queen of Ethiopia from 1930-1962. As an educated woman and one of the rulers of the country, she made it her mission to focus on the growth and well-being of the community. During a time where Feudalism polarised the economic divide between classes, her efforts were focused on empowering the population. The Empress' developments served as an early inspiration for women locally and abroad.
Coming from the royal family, Empress Menen was an affluent woman whose values allowed her to understand the necessity in extending knowledge to her community. Her love for the women in the countryside allowed her to embrace their communities and build schools, churches, and develop opportunities. She understood that education was not accessible to all women for a number of reasons and worked towards implementing fundamental change. She managed to found and build the Empress Menen School for Girls all over Ethiopia to educate young women and create roles for them in society. The access she created was a major accomplishment in these times which enabled and inspired women all over the country.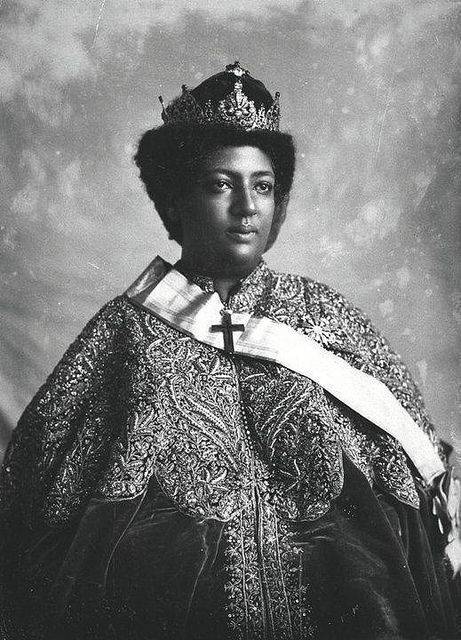 Empress Menen Photographer unknown
Tigrinya woman with traditional tattoo.
Photographer unknown
But for young women the issues that surrounded the limitations to education was more than just a matter of availability.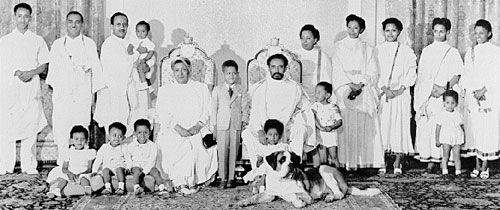 Ethiopia:- Historical Photo (Empress Menen, Emperor Haile SElassie and their children )
As a mother of ten children, she understood the restrictions that motherhood placed on women. In response to this need, she created childcare centers all over Ethiopia to ensure all mothers had freedom to develop without compromise. As a humanitarian she managed to create many other educational institutions, and centers that tended to the disabled, sick, and wounded.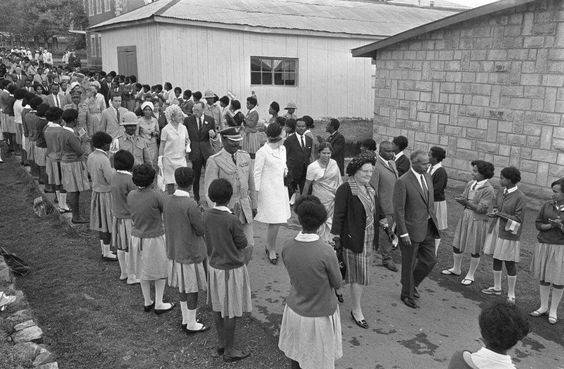 Ethiopia:- Historical Photo ( The Netherlands Queen Juliana, visiting Empress Menen School for Girls in Addis Ababa,1969 )
As an advocate of peace and human rights, Empress Menen stood against war in all its facets. In the war against the Italians in 1935, Empress Menen made it her mission to organize facilities to provide emergency aid to the sick and wounded. It was this event that triggered her to speak out against these crimes, and in 1936 she rallied women all over the world to join her. In one monumental speech she stated,
"We know that all Italian mothers and barren women, may worry about the war, since war is good for nothing. Therefore, all women found in the world should prevent the war, before it brings trouble and distress. They should collaborate their voice and request to avoid the war before the bloodshed comes on both sides".
As a woman of value, she inherently understood the worth of other women in her community. Her voice alone gave other Ethiopian women a chance to prosper, and the impact of this is still felt today. With celebrations like Ashenda, where women gather by the thousands to sing, dance, and spread love into their communities, we can feel love shared through generations of women. We see her influence in leaders like Sahle-Work Zewde, Ethiopia's first female head of state since Empress Zewditu who reigned from 1916-1930. In today's rhetoric Empress Menen stands as a prime figure to celebrate during Women's Day. If she were here today, one could only imagine that she would be speaking out against the recent atrocities that have been occurring in East Africa over the past few years. And so I leave you with this, in the hopes that her life's work acts as an example for people today to find individual empowerment and seek communal peace.
---
don't forget to check out our Ethiopian cotton pieces